Videotrailer for Precision Engineering
The new trailer is finally here!
We are excited to show you our new and first trailer for the Master of Science: Precision Engineering.
Wearables and Digital Biomarkers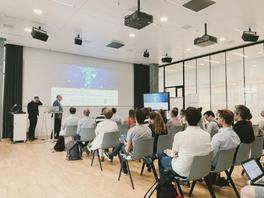 Inside the Workshop
One of the first public workshops through the MSc Precision Engineering was a collaborative effort between the University of Bern, the Bern University of Applied Sciences, Innosuisse, and the User-Centered HealthTech with experts and many guests from various backgrounds.
Get Together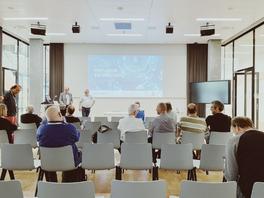 Get Together of the Precision Engineering Lecturers
For the first time, the lecturers of the Master of Science in Precision Engineering were invited to get together and visit the new building, at the time under construction.